Luxurious PRINCESS 72 MY on Baltic Sea or lake of Saimaa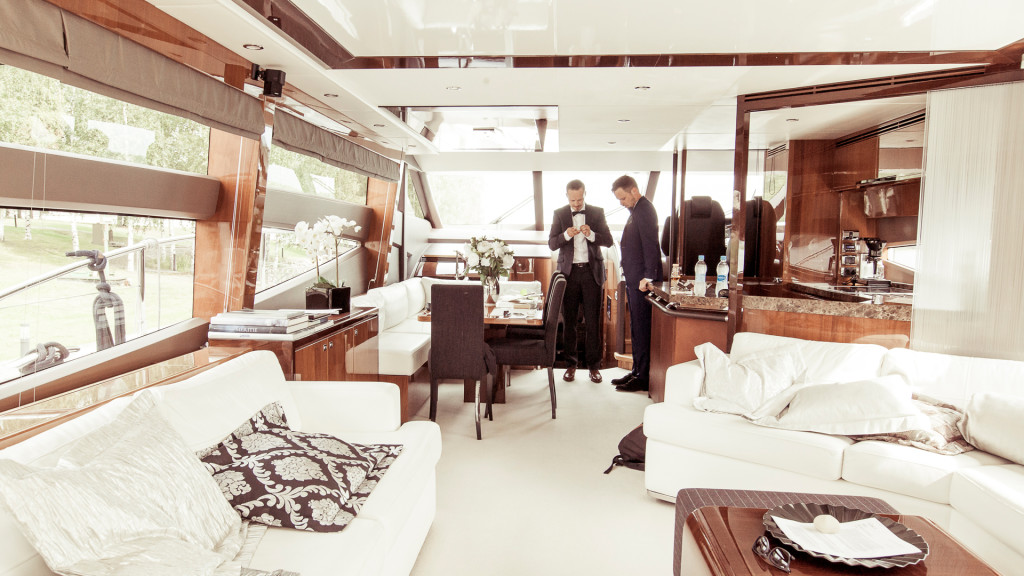 Star of Saimaa is a 22-meter luxury yacht suitable for memorable cruises on the Finnish lakes and rivers as well as on the seas. Up to 12 persons can attend to cruise and yacht offers high-class accommodation for eight persons. On our cruises a crew of at least two professionals will attend to you at all times. The courses and schedules of our cruises are always customizable according to the customer's needs. We offer several options from two-hour miniature cruises to longer, weeklong bookings. Transport and catering according to customers' wishes can be included in tailor-made cruise packages.
Luxurious AZIMUT 86S on French – Italian Riviera or Spain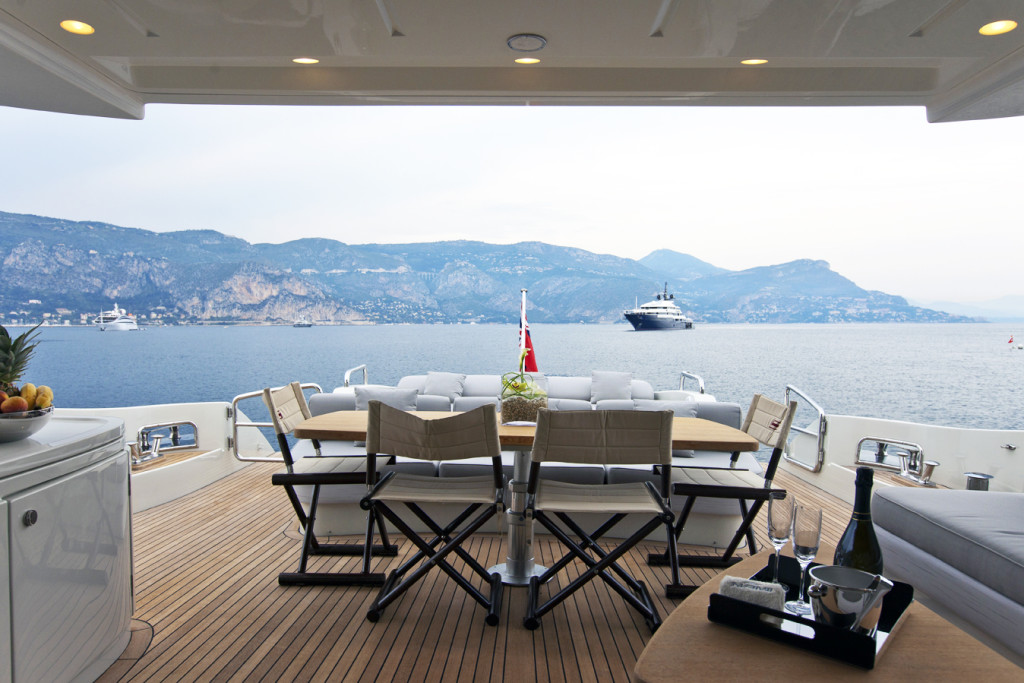 AZIMUT 86S – An exclusive terrace perched between the sea and the sky, speeding away at 44 knots per hour.
DESIGN & FACILITIES
The profile of the 86S will remind you of a sea creature attempting to break through the sea's surface. A particularly narrow bow precedes a slender, aerodynamic body, characterized by square windows and double mirrored shark fin windows, that are synonymous with the S Collection. A third horizontal window also allows yet more light to penetrate into the yacht.
Three large areas are devoted to the sun and life in plain air: the large bow-section sun-pad (about 8m2) equipped with ergonomic cushions, the cockpit sofa, that is elongated in the bow section to create a large relaxation platform towards the sea, and the 86S saloon. All you need to do is allow the sea air and sunlight in through the access door and hardtop.
DESTINATIONS:
MONACO
Monaco, the second smallest country in the world, is not short of attractions and activities to get your heart stirring. Surrounded by France and the glittering Mediterranean Sea, this sovereign state is notorious for its resort town of Monte Carlo, luxurious casino, exciting Grand Prix races and glamorous royal family.
SAINT-TROPEZ
Saint-Tropez is a town, 104 km to the east of Marseille, in the Var department of the Provence-Alpes-Côte d'Azur region of southeastern France. It is also the principal town in the canton of Saint-Tropez.
PORTOFINO
Portofino is a small Italian fishing village and tourist resort located in the province of Genoa on the Italian Riviera.
PORTO CERVO
Porto Cervo is an Italian seaside resort in northern Sardinia. The village is the main centre of the Costa Smeralda, on the gulf of the same name.
Charter cruises also with other motor- and sailing yachts.
Organize for Your most important business partners a private meeting at the Sea. You can just enjoy the luxurious atmosphere and privacy.
Reward Your best workers with a sunny cruise with catering at the Sea. You can spent an hour or two, or a day or two, or even a week on the sea in compliance with Your own chosen route and catering services and our well experienced crew.
Also possible to organize sporty cruises or water sports events with Sea Ray motorboat.
Contact us to adjust details and pricing for Your best needs!